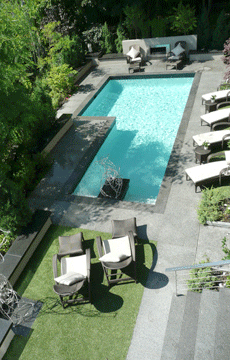 Our reputation was established by our high-profile commercial and government projects and is now paralleled by an expertise in the design of prominent residential landscapes.

Our thorough understanding of estate planning and stewardship is gleaned from many international research trips and our experience with exceptional properties.

Examples would include mountainside residences on Gordon and Summit Crescents; Forden, Westmount and Sunnyside Avenues; Belvedere, Edgehill and Summit Circle Road in the Westmount area; as well as Caron Pointe, Bois de la Roche and Fisher Pointe waterfront properties in Baie d'Urfe, Senneville and Knowlton.