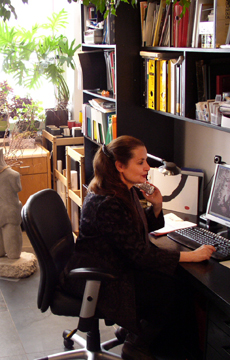 Sandra Donaldson was Vice-president of the Quebec Association of Landscape Architects, and conducted Design Studios at the University of Montreal in Landscape Architecture and at McGill University in Urban Design.

She initially apprenticed in the field of Engineering at Shawinigan Engineering, generating reports on International Civil Works projects before attending courses at McGill University in Architecture. This formation in conjunction with many years of close collaboration on major Urban Design and Planning projects allows for a thorough understanding of the built form and its harmonious link to the landscape. In recent years, this has expanded to the design and renovation of Architectural Interiors and the conception/integration of commissioned works of Fine Art.

Research trips to explore the subjects of Public Squares; large Municipal Parks;Boulevards and Esplanades;Business Parks; Oriental Gardens; Atriums and Sculpture Gardens; have emanated from tours in North, Central and South America;, Europe; and East and Southeast Asia.